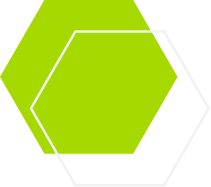 We are experienced in handling all types of marine insurance for both indemnity and liability classes.
Assessment of the condition and hazard of the subject matter of insurance. A pro-active approach for the benefit of Underwriters and Assured.
Marine, Transit Survey, & Risk Management Survey
Assessing the nature of claims against policy coverage and amount claimable. Assisting Assured in the claims process in accordance with the policy terms and conditions.
Diversifying of offering and at the same time adding value to stakeholders, sharing of knowledge, and improving standard.
Acting on behalf of financier, buyer, and assured for financing, purchasing, and sum insured purposes.
PROTECTION & INDEMNITY
WEST
EF Marine
Maritime Mutual Insurance Associate
MS Amlin/MSIG Malaysia
British Steamship
Mutual
HULL & MACHINERY/RISK MANAGEMENT
Etiqa Insurance Berhad
AXA Affin
Tokio Marine
Chubb
Allianz
QBE
AIG
Archipelago
OTHERS
Persatuan Bot Kecil Malaysia
Freight Forwarders
Shipowners
Financiers